AstroGuard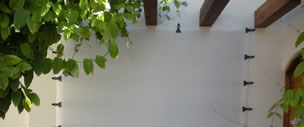 AstroGuard is shaking up the hurricane protection marketplace. You probably know that hurricane fabric is quickly displacing traditional hurricane shutters, and now AstroGuard has emerged as the next generation of hurricane fabric. It combines a high-strength, high-tenacity nylon hybrid fabric with an ultra-durable, UV resistant resin coating. The result? Hurricane protection that is stronger, easier to own and more affordable.

AstroFlex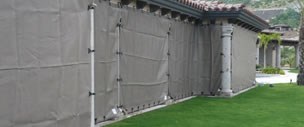 We have developed the most advanced hurricane protection screen system. Our high modulus fiber clip is flexible with a higher overall tensile strength, giving your hurricane storm screen the flex they need to decelerate fast-moving objects and protect your assets from damage. Our unique, patented high modulus fiber clip is completely adjustable and flexible.

Installation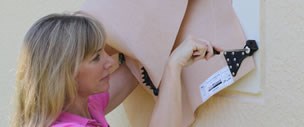 Do-It-Yourself or Professional Installation. You have the choice of purchasing AstroGuard through an Authorized Dealer for professional measuring and installation, or on a Do It Yourself (DIY) basis. Weighing only ounces per square yard, AstroGuard is easy to deploy at storm time. It also folds up neatly into its own storage bags, taking up very little room in an attic, storage unit or garage.